Burbidge kitchens
For well over 35 years Burbidge kitchens have been manufacturing and distributing kitchen doors and accessories. Burbidge kitchen design constantly evolve to reflect the changing trends and lifestyles, offering innovative designs. With high quality kitchens of timber, painted or foil the difference with Burbidge is in the range of the kitchen doors.
For viewing and purchasing, online, we offer the full range of Burbidge kitchens including those from the Burbidge collections of: Simply Burbidge, Classic, Painted Timber and Contemporary. We also supply the German inspired True Handleless kitchen. For the Otto Gloss, Matt and Laminate ranges you can now have a true handleless kitchen. View True Handleless kitchens.
For the painted timber ranges you can create your own unique design with a choice of exclusive paint finishes. Our Burbidge kitchens includes the Otto, Malmo, Petworth and Tetbury.
We supply a new choice of 25 fantastic colours which available from all painted Burbidge kitchens. You can see the full palette of colours below
We are able to offer your new Burbidge kitchen at the most competitive price.
Burbidge kitchen list is correct as at 20/03/2020
Burbidge kitchens price list
All kitchen units together with door matching items are individually competitively priced within the Burbidge kitchen catalogue on our website. Price includes kitchen units being delivered fully assembled including fitting of all doors and drawers.
Simply Burbidge

These four stunning kitchens form part of the Simply Burbidge kitchen collection. Each kitchen is available in a choice of 25 beautiful colours.
Barnes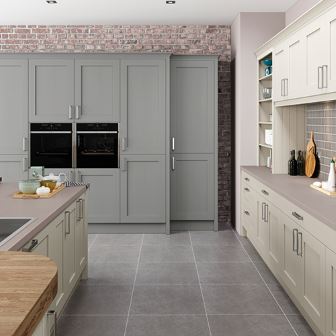 Fenton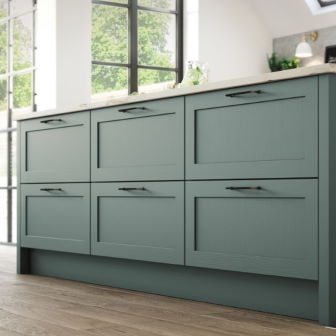 Finsbury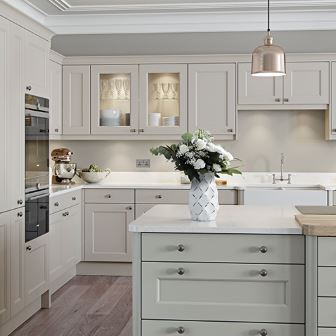 Kew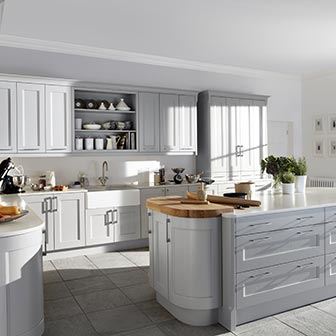 New Burbidge painted colour palette with 2 new colours for 2019
For 2019 the painted colour from burbidge has been reduced to 25 colours. Two new colours have been added which are Baltic Green and Prussian Blue. Each new shade has been carefully selected to match the latest trends for kitchen design colours. These colours join the existing specialist colour palette giving you a great range of 25 contemporary colours. Each colour finish in this beautiful, soft palette offers the ability to mix and match perfectly to create your dream kitchen design.
If you can not find your perfect match then please speak to us about our colour matching service. We can provide any painted Burbidge kitchen range in any custom colour, enhancing your choice further.
2019 New Burbidge Colours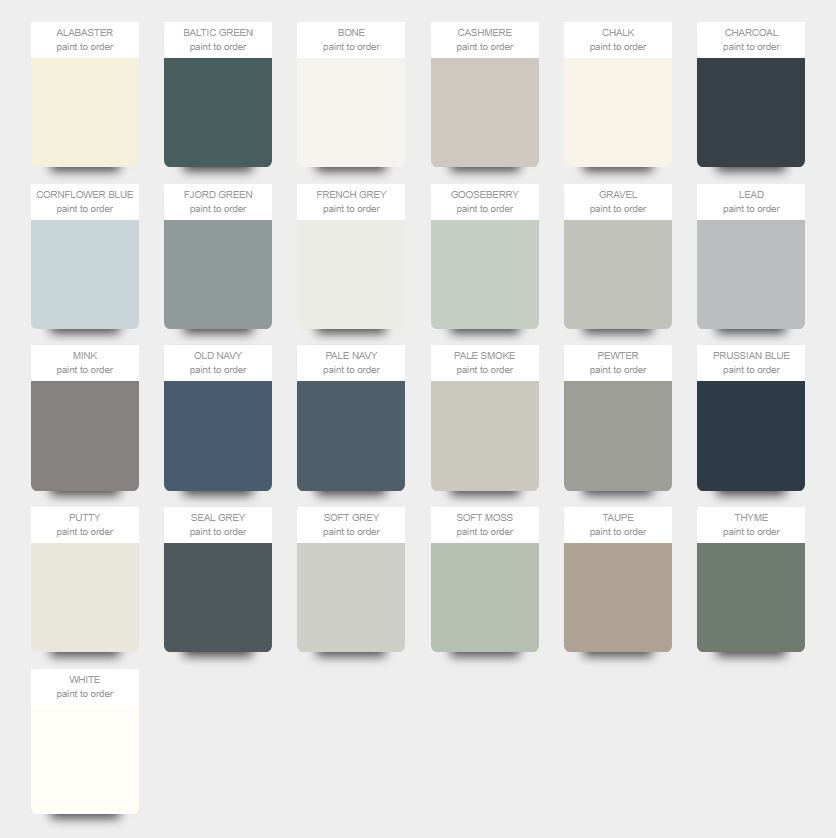 Available across all burbidge painted kitchen ranges
Two featured kitchen selections for Burbidge kitchens
Standard kitchen
Malmo gloss



This handleless gloss kitchen range, available in a number of colours and shown here in cashmere, lets you obtain a fantastic modern design with a high gloss finish. It offers a beautiful sleek finish, with matching accessories, and gives any kitchen design that true modern finish particularly when fitted in an open plan design to create a sociable and practical living space. Then range offers crisp and clean lines with shiny finishes (matt is also available), the Burbidge Malmo kitchen has a distinctly architectural feel. Burbidge Malmo gloss
Inframe kitchen
Tetbury painted



The stunning Tetbury inframe kitchen design demonstrates how design and high quality products together with a wide colour palette create the perfect inframe kitchen for all environments. Tetbury's style is is showcased when painted from palette of 25 colours which gives you the ability to create a smart combinations of colour for a more personal feel. Burbidge kitchen Tetbury Painted
At Units Online we take pride ensuring all our customers receive a first class service.
Keep up to date with Units Online via
Here's one of our customers' reviews:
"Hope you guys are all well. Sorry for the delay in sending these pictures but just wanted to say thank you for the amazing service from everyone at Units Online and we absolutely love our kitchen! " G Tilley from Saffron Walden - March 2020