Our kitchen delivery details
Your kitchen will be delivered on our own transport. We have to make a delivery charge on all deliveries, the amount depends on your delivery address. Our support phone team can let you know the cost or it will be automatically calculated in the basket at any stage by adding to or placing your order on the web-site, if you see a tbc delivery charge please contact our sales office.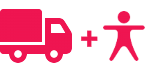 Our deliveries are made by one driver who will need at least two fit people to assist with the unloading of your kitchen.
Delivery Areas Covered :- We have introduced a new service called Load & Collect for our customers outside of our delivery area. Many of our customers have used a local 'Man and a Van' service, actually finding it cheaper than our old delivery charges! Our experienced dispatch team will co-ordinate with you the size of vehicle needed for your new kitchen, and will load your vehicle efficiently and securely for the return trip.
Our new Load & Collect new service will be available for the following areas:
BB BD BL CA CH CW DG DH DL DN FY HD HG HU HX IP L LA LL LS M NE NR OL PE PR S SA SK SR SY TD TS WA WF WN YO and all mainland Scotland and Islands.
Our transport department will contact you two weeks before your chosen delivery week to arrange a day and time with you.

All our units come individually shrink wrapped. As units are rigid assembled if you think an item you have ordered may have difficulty getting through any door way please contact us to discuss options.

All items will be checked off with you at the point of delivery, if for any reason there are any shortages the driver will note this on the paperwork and the support team will be in touch with you directly. It is important to report any damages in writing within 24 hours from midnight of your delivery day. If you are not fitting straight away please take time to check your delivery after the driver leaves.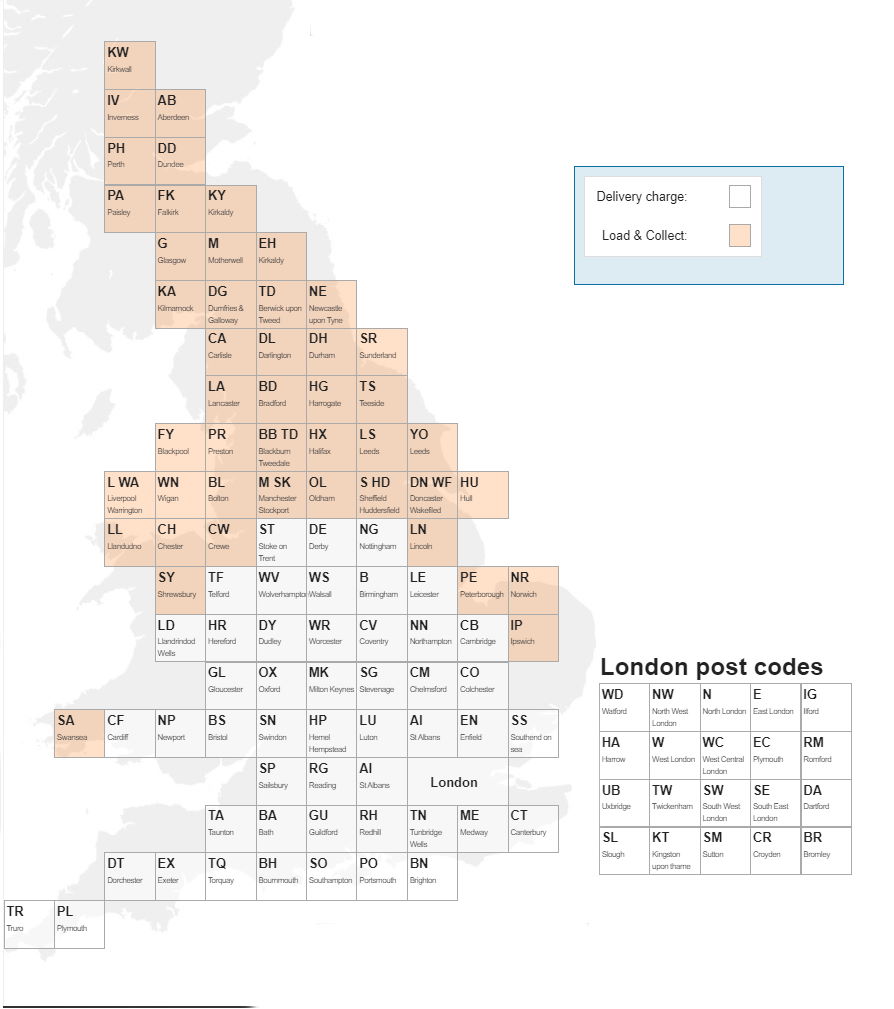 *If in doubt please contact us to discuss your delivery options
CALL US
for more information on:
● kitchen quotes
● design service
● how to save £000s
Telephone
01823 665817
At Units Online we take pride ensuring all our customers receive a first class service.
Keep up to date with Units Online via
Here's one of our customers' reviews:
"Just wanted to say thank you for all your input into our kitchen and utility room - the time spent on the detail and the changes was well worth while and we are thrilled with the result!! The layout works extremely well and we have had loads of compliments already :)" Mr and Mrs H from Hertfordshire - March 2022