1909 Kitchens
1909 inframe kitchens from Units Online
1909 is a shaker style inframe kitchen with a timeless feel. Designed in Britain, this range meets the demands of modern living with a beautiful collection of classic painted kitchen which is flexible to all style homes. The kitchens are created from smooth grained timber, with the doors available in a choice of 35 colours which are hand sprayed. An additional option available is the selection of drawers with solid oak sides and which offer traditional dovetailed joints.
1909 kitchens are decorative, but also extremely practical and built to the highest design and specification. Your many options make it possible to create a specialist bespoke kitchen at an affordable price.
Please call for more information on the 1909 range and how to view in our showroom.
Quarter Round 1909 Kitchen
Utilising the classic shaker door style the Quarter Round soften the effects with beading. It is a functional design which is suitable for both small and large kitchens.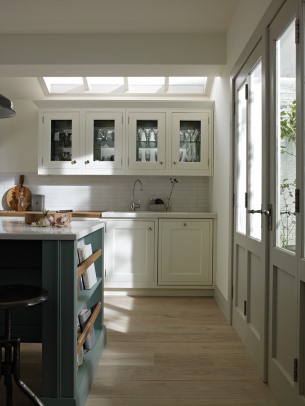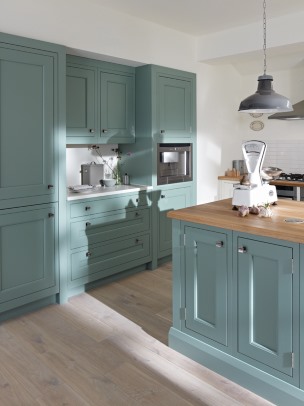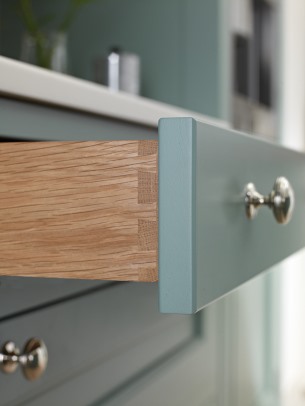 Half Pencil and Scalloped 1909 Kitchen
The doors contain a sophisticated half pencil and scalloped beading which is perfect for any period home look. Available in 35 painted colours.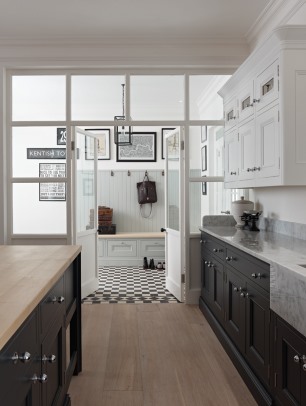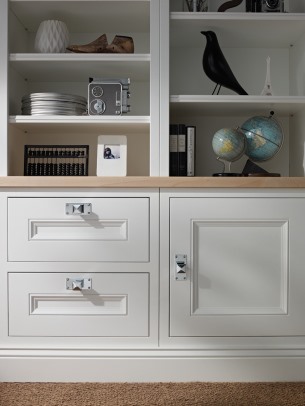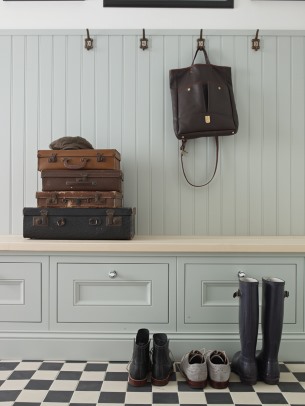 Shaker 1909 Kitchen
The classic inframe Shaker 1909 kitchen has a timeless appeal and look. Suitable for modern living with clever storage and is very easy to maintain. 35 painted colours enable you to customise a final appearance.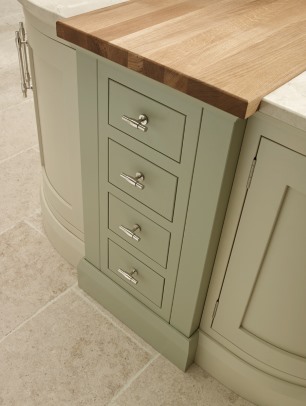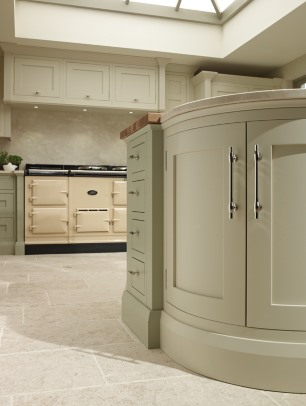 Slab 1909 Kitchen
The Slab 1909 kitchen provides a very contemporary look with limited detail. It is perfect for those requiring a minimalist look, with clean lines and the option to contrast different colours.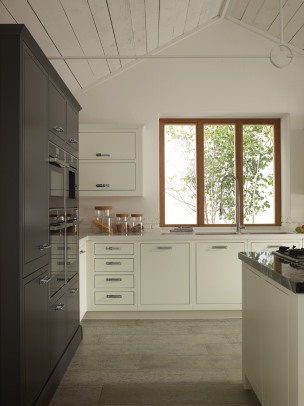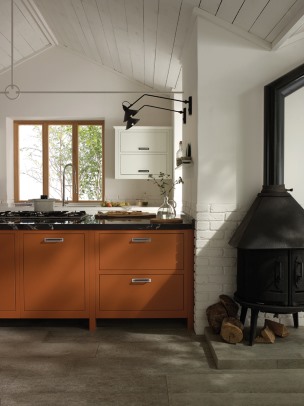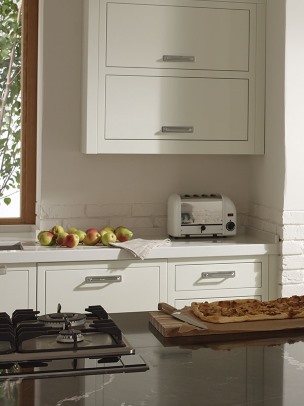 1909 Ovolo Kitchen
The 1909 Ovolo. It features intricate detail in the frame with the classic shaker style. Available in 35 painted colours. Please call for more information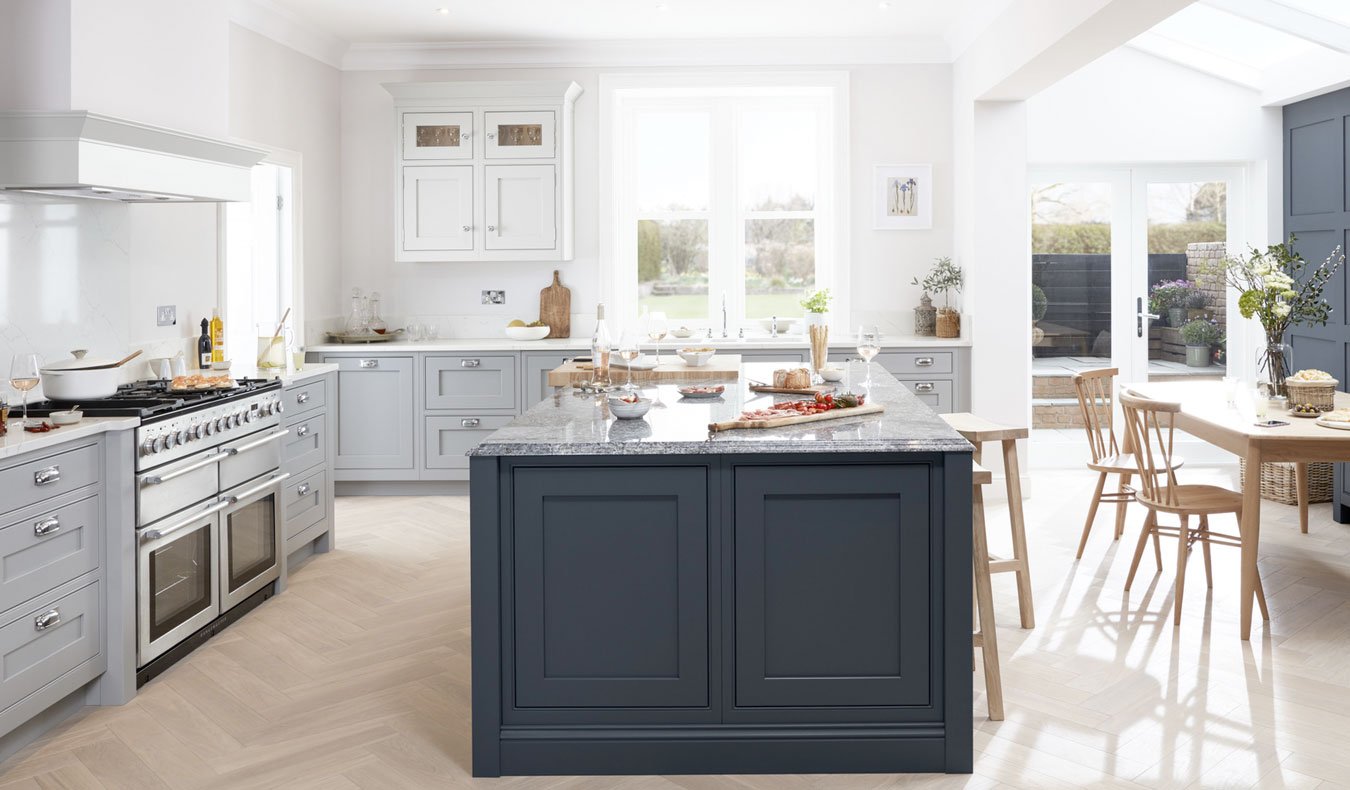 Sanded 1909 Kitchen
Five choices are available to supply a 1909 kitchen sanded. Please contact us for more information on these sanded options.
•Sanded
•Sanded and beaded
•Sanded and noched
•Sanded noched and beaded
•Slab sanded

1909 Kitchen Painted Colours
A beautiful palette of 35 colours. These can be provided as a single colour or create contrasting tones throughout the kitchen to achieve a unique look.
1909 kitchen list is correct as at 01/05/2022
At Units Online we take pride ensuring all our customers receive a first class service.
Keep up to date with Units Online via
Here's one of our customers' reviews:
"Hi Richard, the property is now let, and I have to say that the kitchen looked just lovely once it was all completed. I will attach some photos for you - we did finally have the doors put on for the fridge freezer unit. We are going to have a new kitchen at home and would very much like you to do a plan and quote for it." Mrs Powell from Devon - May 2022