Kitchen planning service
Professional kitchen planning service
Buying from Units Online allows you to save thousands of pounds ordering a new kitchen. We know the processes involved in designing and ordering of a kitchen is not an easy task. There are many kitchen planning guides, tools and layout templates available, which are a good first step. However you need this to be developed from a simple kitchen plan graph paper design to something which gives you a visiualtion of the final design knowing it meets the latest design standards.
Whether it is small kitchen design ideas or a larger kitchen project which incorporates islands and utility rooms the first step is ensuring your kitchen has been planned and specified by a professional kitchen planner / designer. By using our free* kitchen planning service we give you the opportunity to have your kitchen planned by our expert designers, with more than 20 years' experience each in planning and specifying quality kitchens.
Order now


We aim to return plans in 5 working days. During periods of high demand it can be a little longer.



Kitchen units built
in our factory
As we manufacture the units in our factory to suit your kitchen we can offer the widest range of units available online in the UK meaning we can tailor make units to solve difficult planning problems that other suppliers might not be able to offer. Just ordering units is not always as simple as it seems. It is vitally important that the fine details, fit and finish have been thought through carefully to ensure the final result is exactly as you envisaged.
Kitchen planners
who work with you
Our professional planning service will provide you with dimensioned plans and elevations to ensure your kitchen fits perfectly and is finished to the highest standard. Along with the plans and elevations we will provide you with quality 3D coloured images to enable you to see how your kitchen will look before you buy. We know it is difficult to get right first time so we will work with you and provide a maximum of one major and 4 minor amendments to get the plan perfect.
Essentially we are offering a level of service normally only available from high end showrooms without the cost or time restraints.
Take a look and see how the process works from inception to final kitchen and please check out our testimonial page to see how our clients have used the free* planning service to great effect.
What we will need from you
You can either send us your room dimensions to start the process or you might already have a plan you are working from that you can send us.
We can receive your plan either by scanning and email, photograph and email or photograph and text. Whatever is easiest for you.
We regularly work with our customers using their existing plans often being able to suggest other solutions and layouts based around the original plans.
Example customer kitchen plan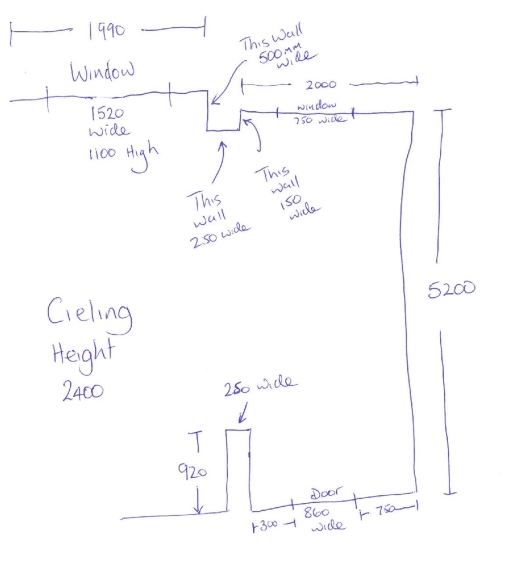 What we will provide to you
Example 1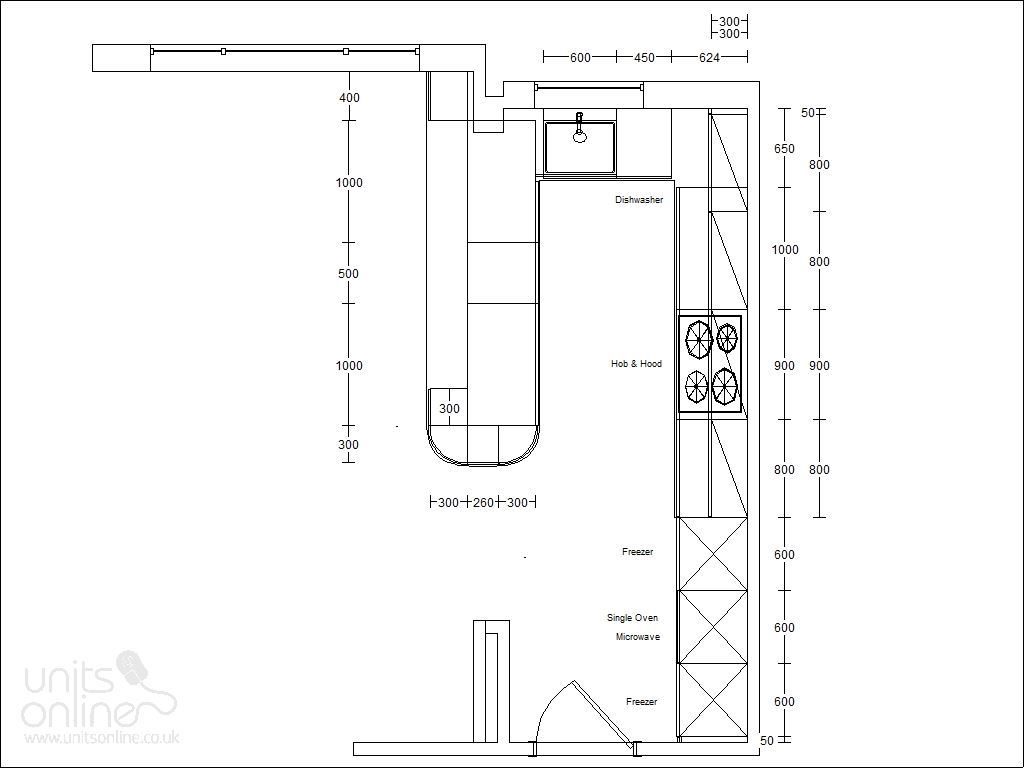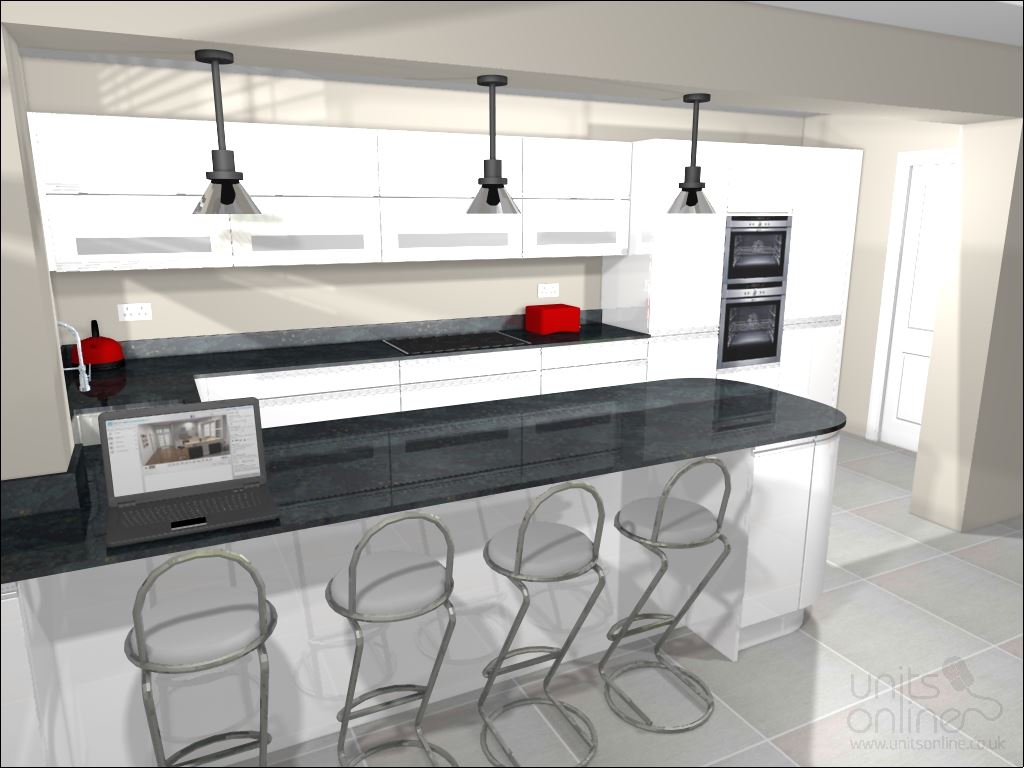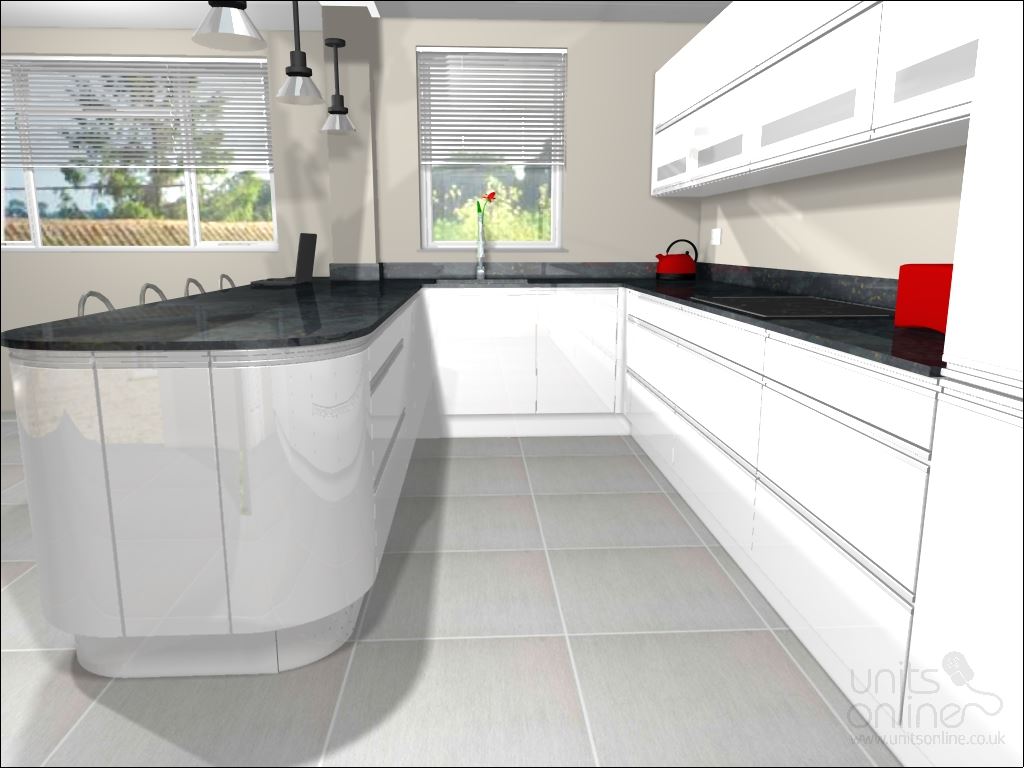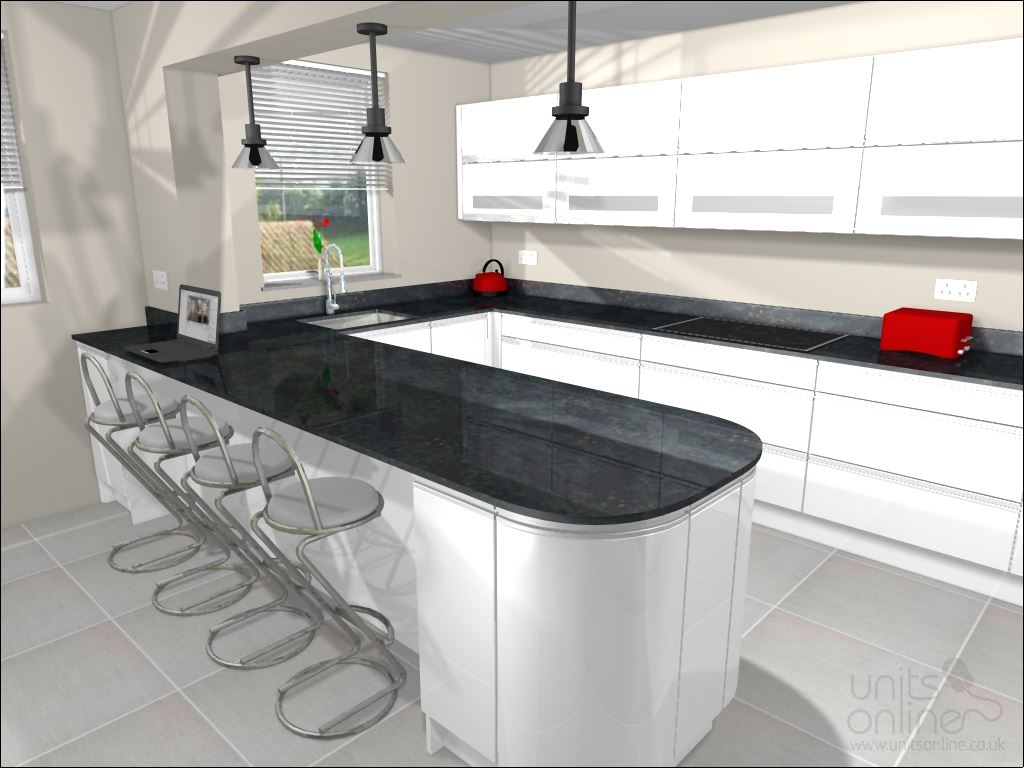 Installed kitchen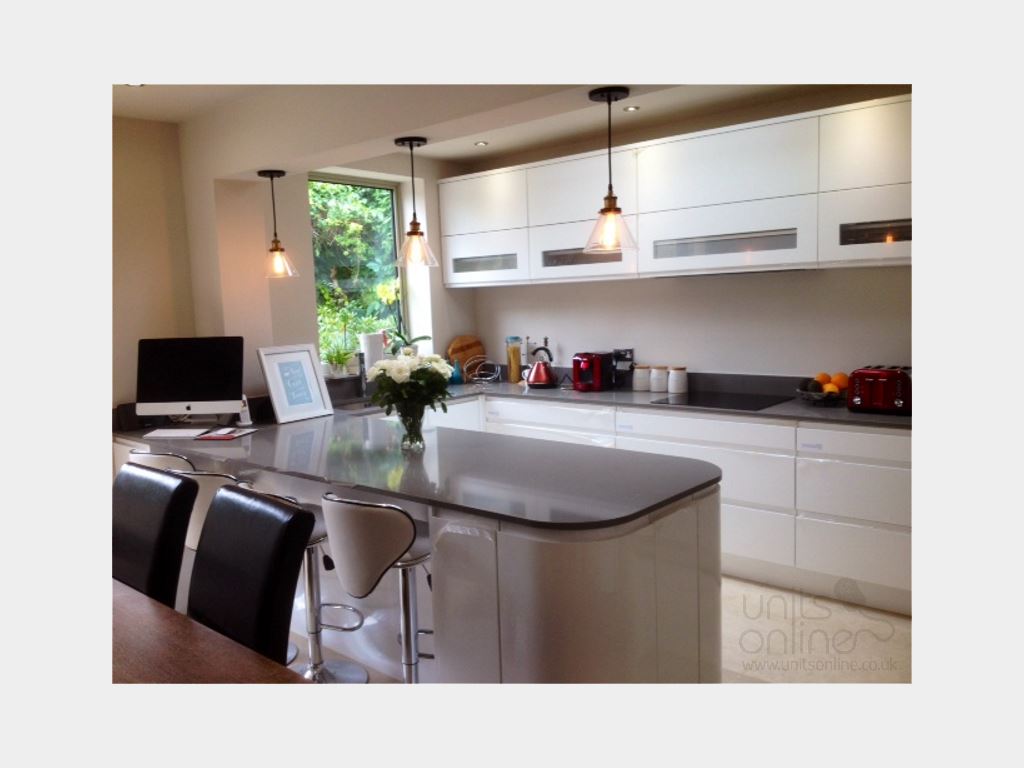 Larger image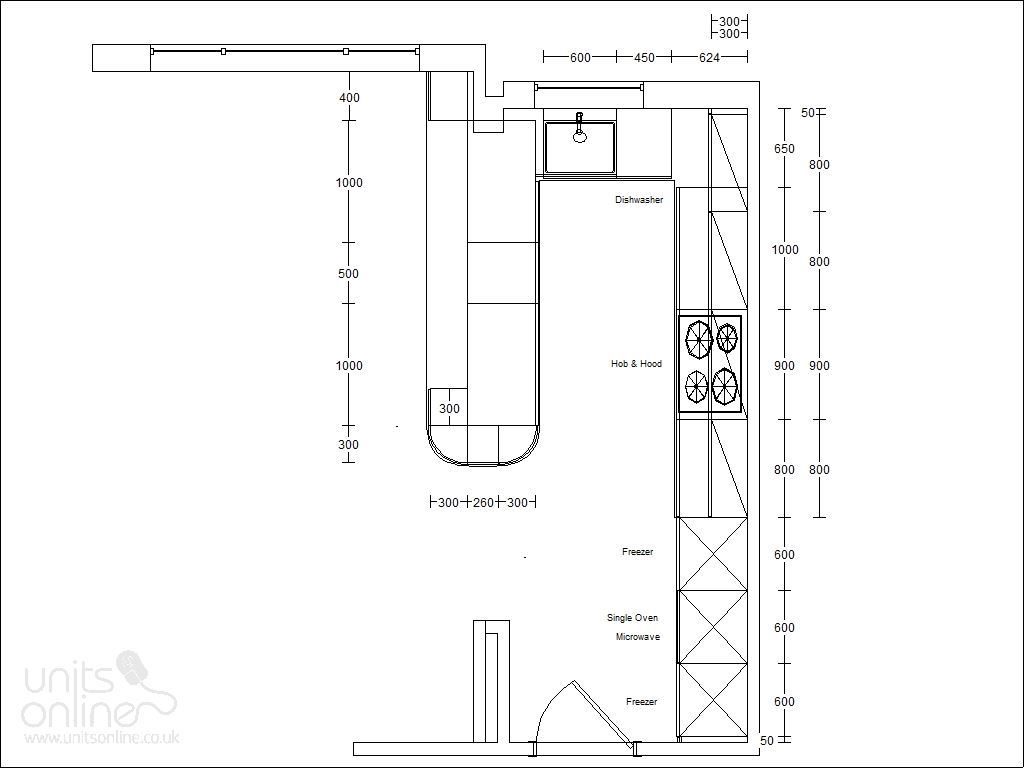 Example 2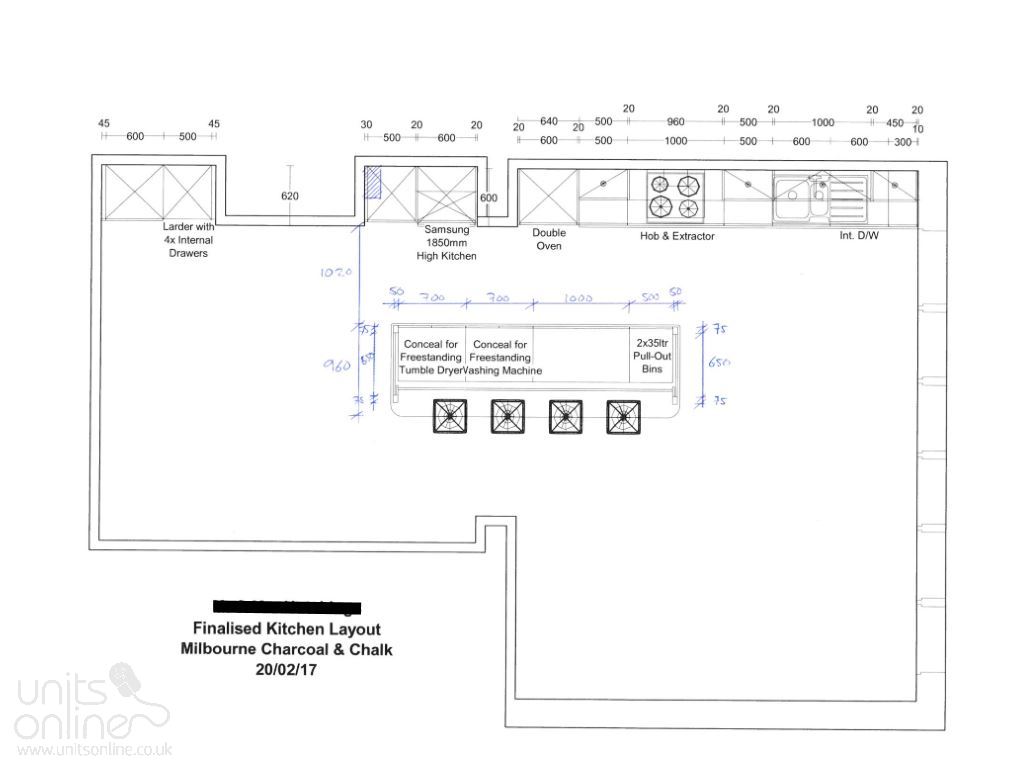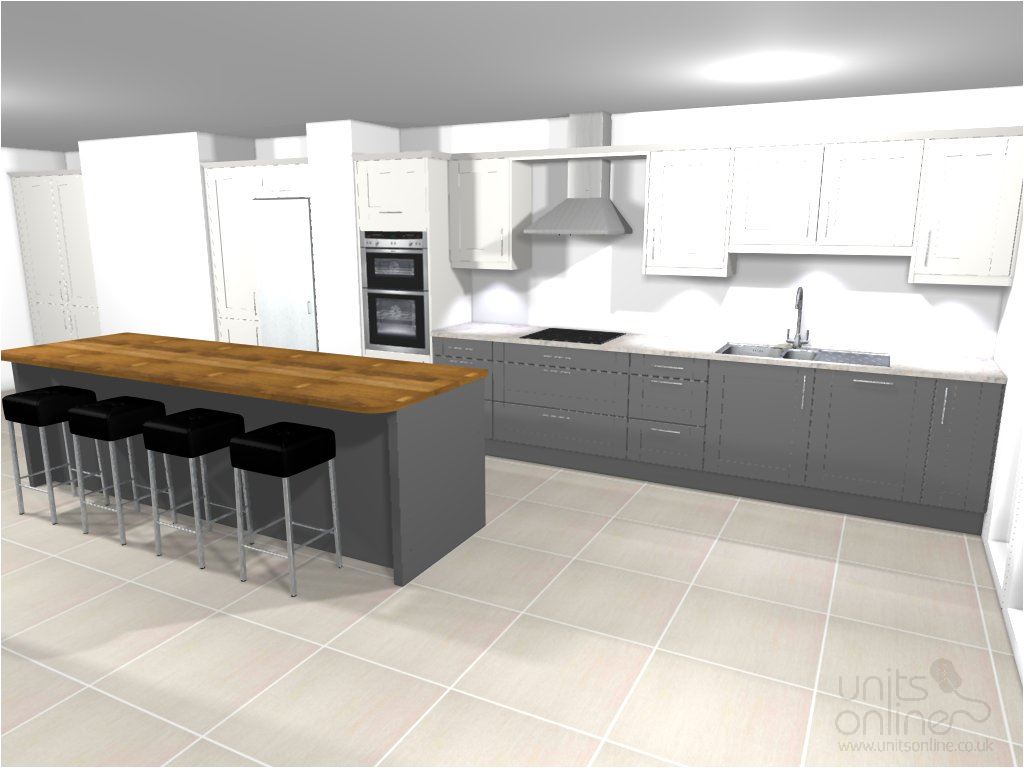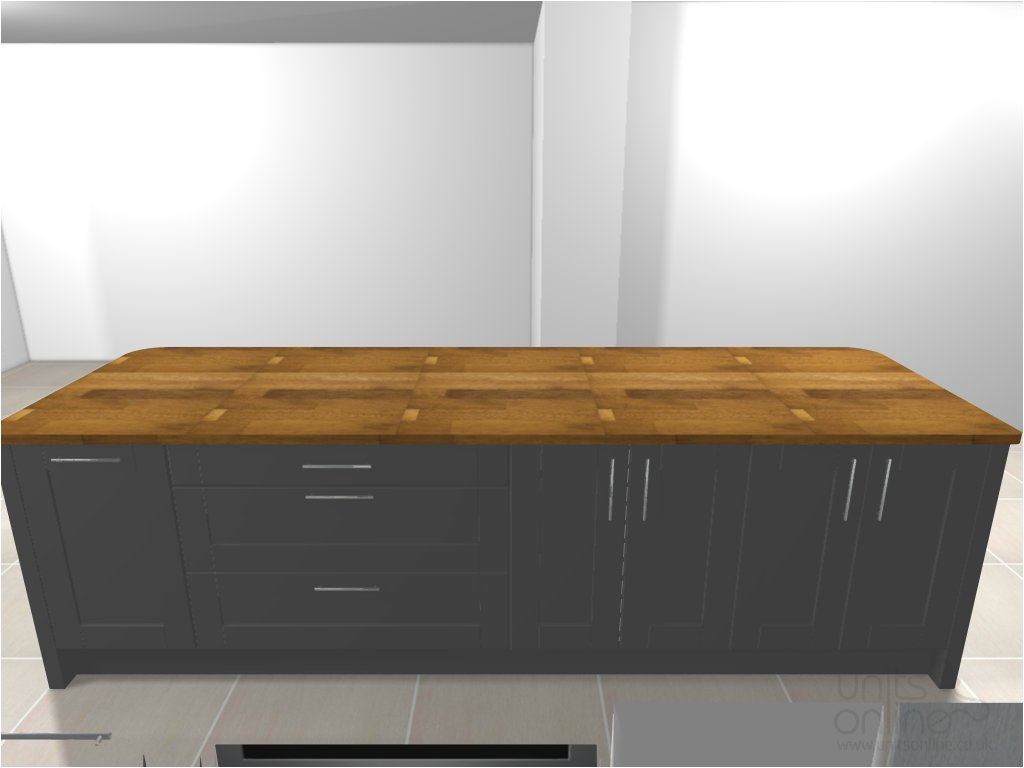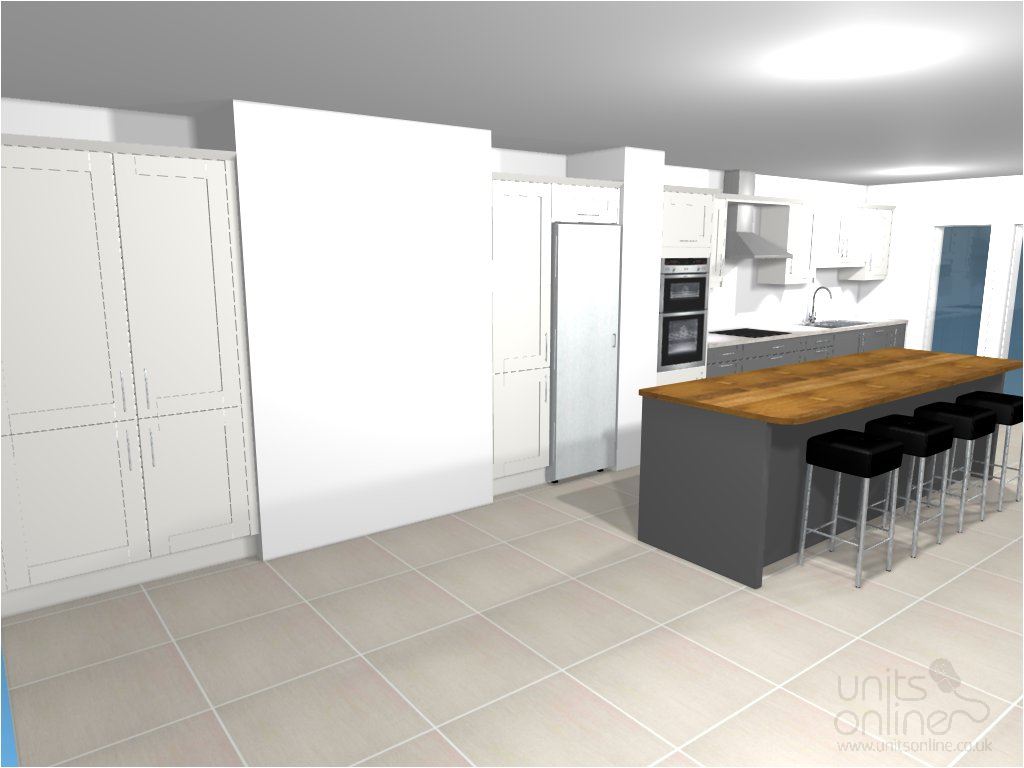 Installed kitchen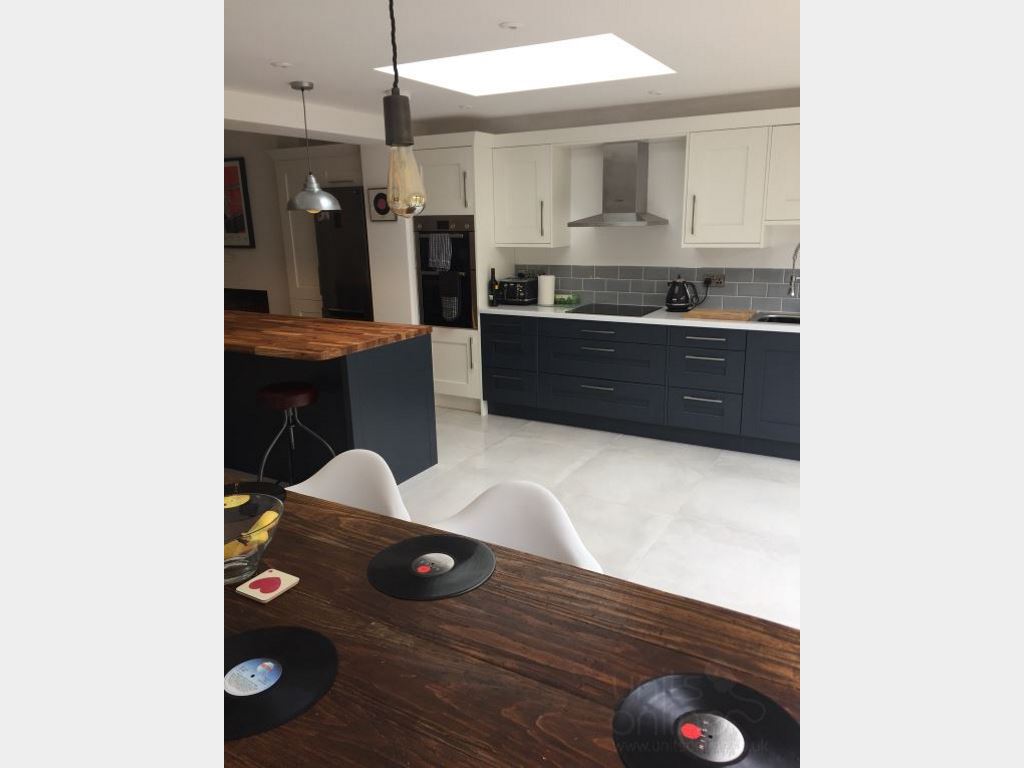 Larger image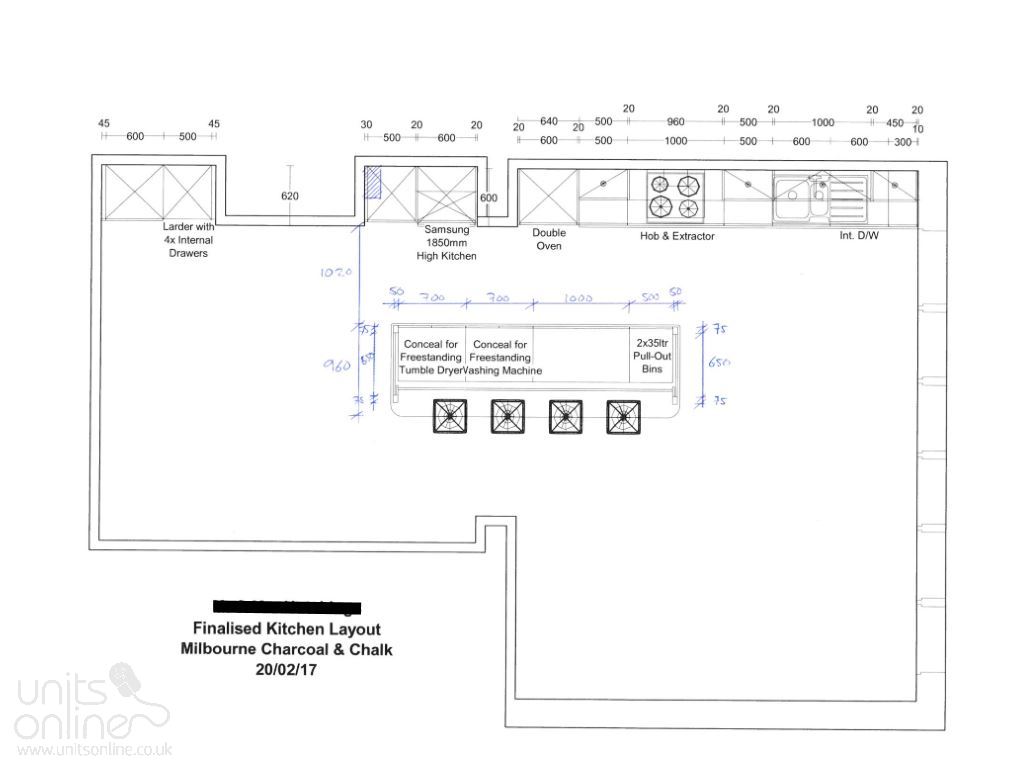 Example 3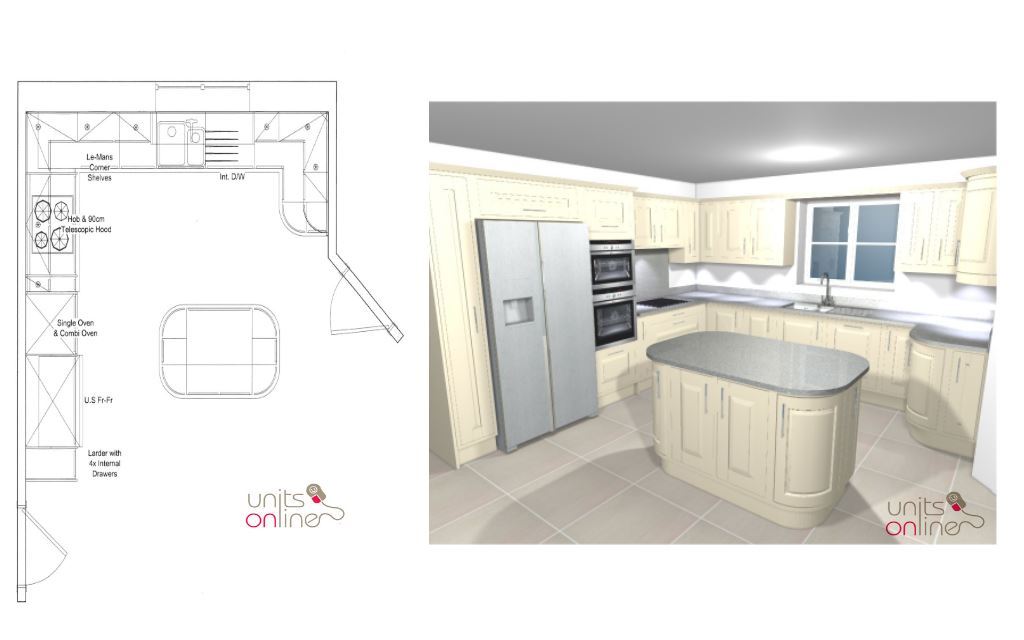 Installed kitchen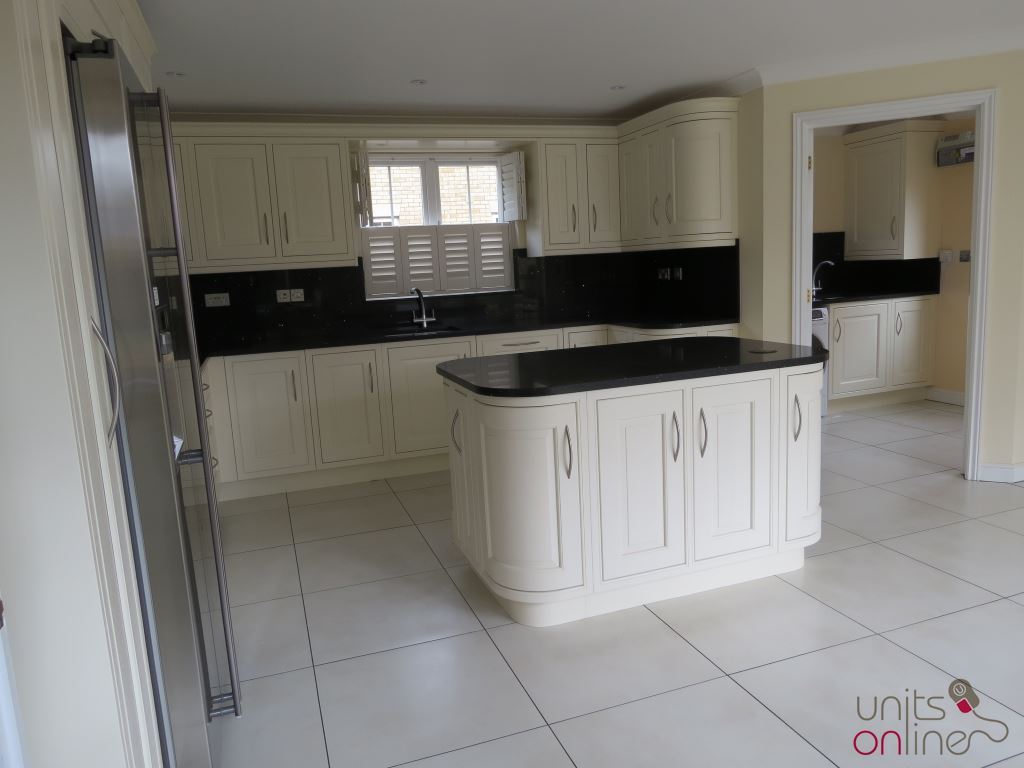 Larger image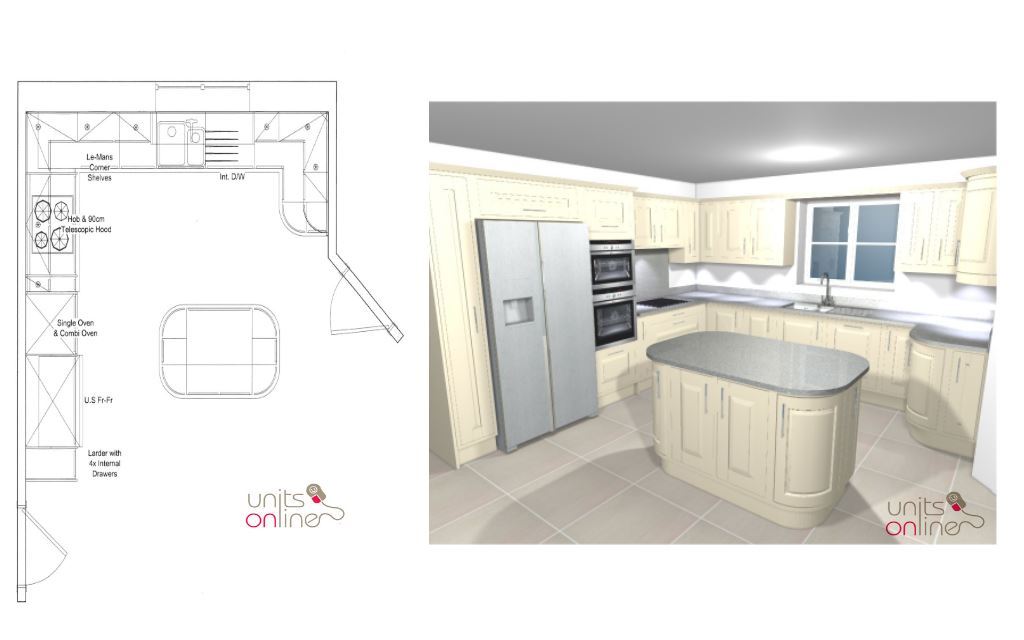 Example 4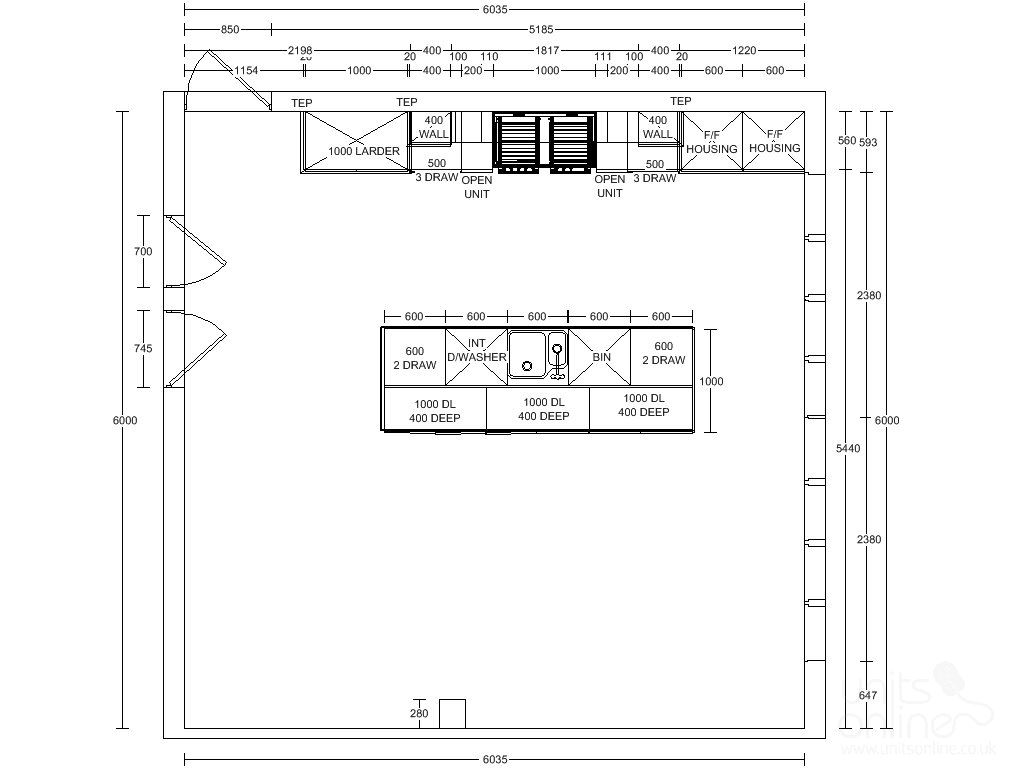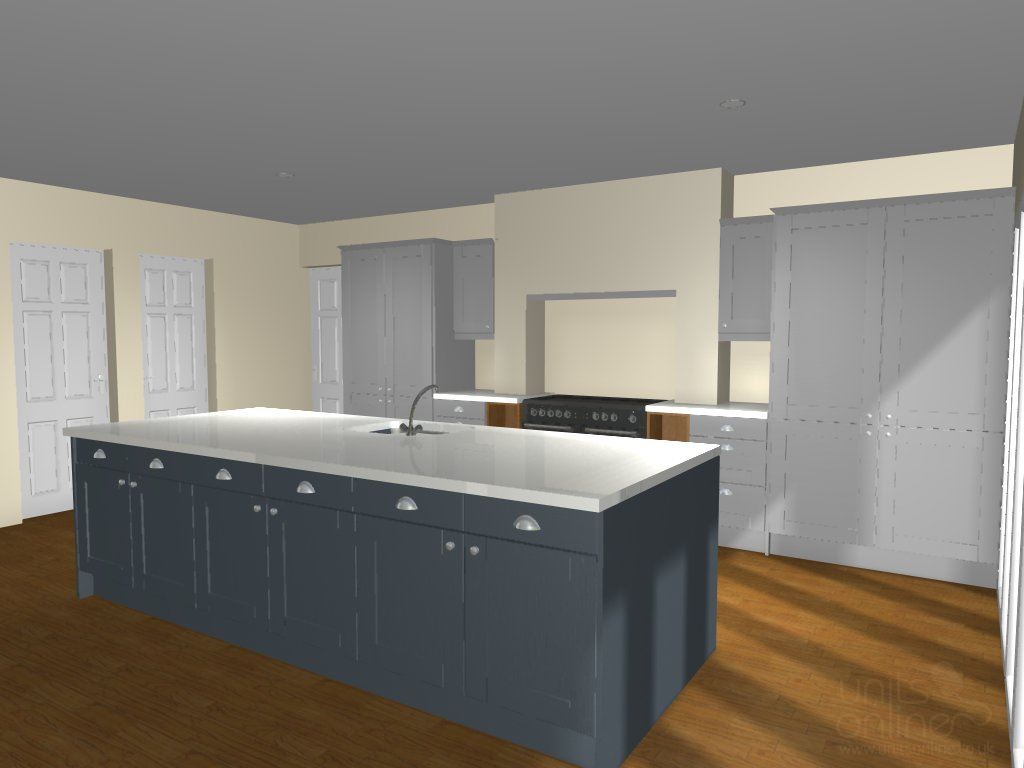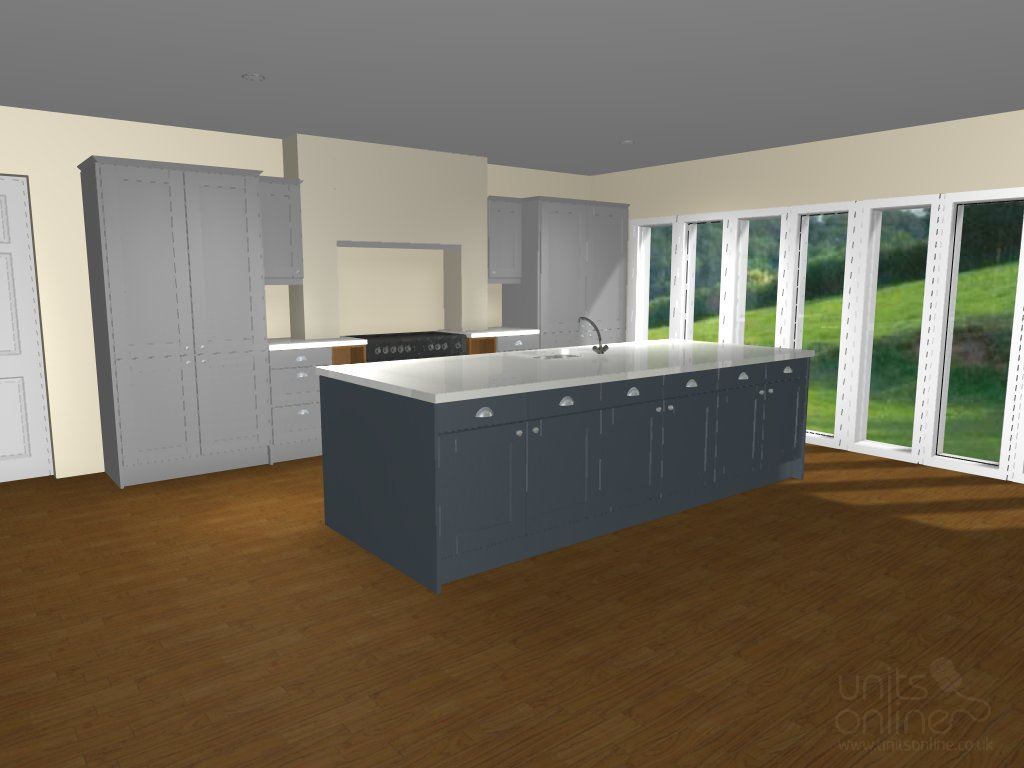 Installed kitchen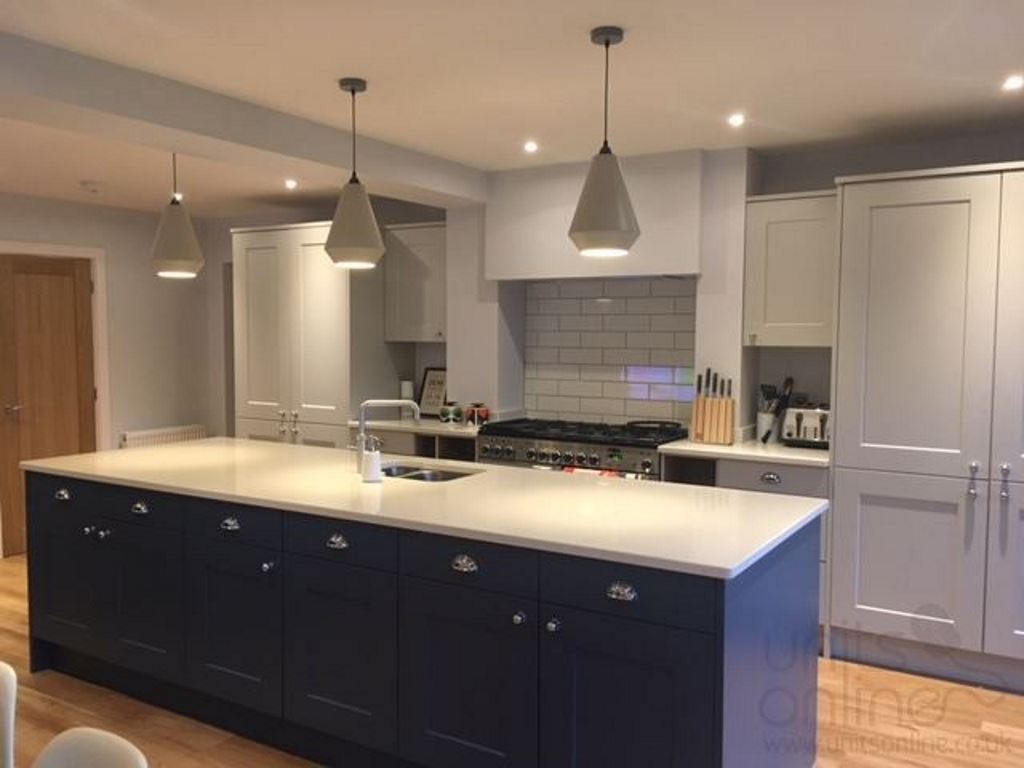 Larger image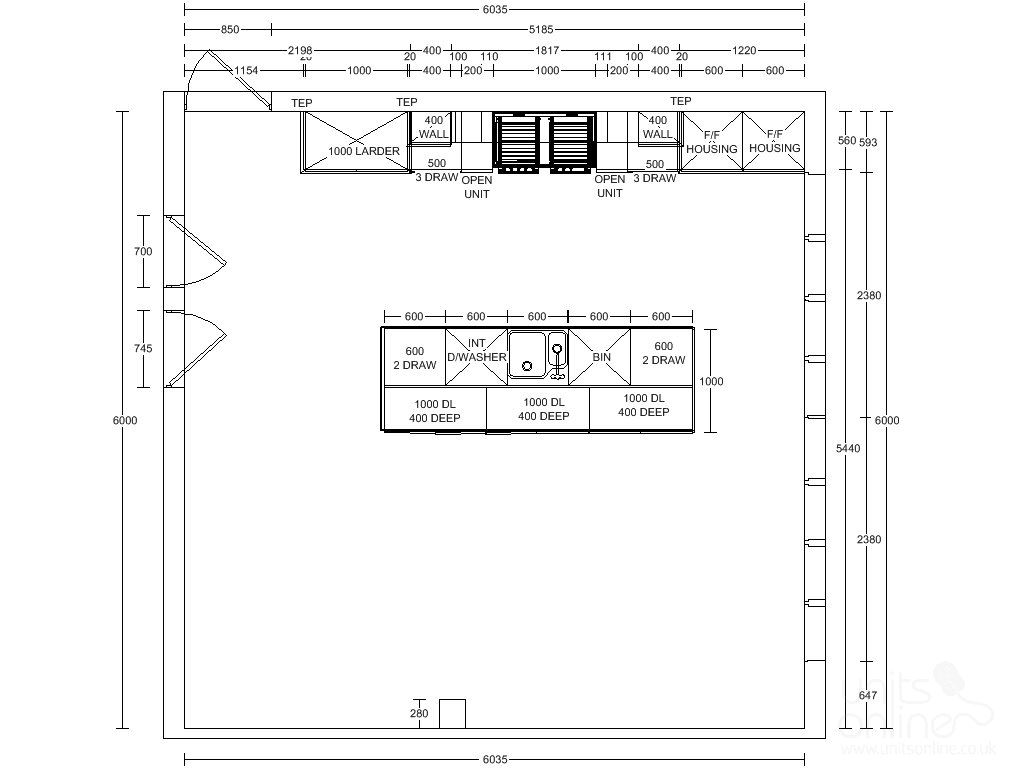 * Free planning service is first charged at £120 which is refunded on kitchens orders over £2500
At Units Online we take pride ensuring all our customers receive a first class service.
Keep up to date with Units Online via
Here's one of our customers' reviews:
"I finally have a beautiful kitchen, well nearly finished and it looks absolutely beautiful. Thank you for your design! I keep recommending you to everyone!" Saskia Donnelly from Surrey - August 2018