Why buy a Second Nature kitchen from Units Online?
Units Online are able to provide a choice of over 60 Second Nature kitchens at prices you won't find lower compared to other companies who supply only kitchens. Select from the full range of Second Nature kitchens including the full 32 painted colour palette. We offer the Second Nature German collection of true handleless kitchens for the Porter, Inzo, Feature and Tomba ranges. View True Handleless kitchens. By purchasing a Second Nature kitchen from the Units Online kitchen collection you can save £000s compared to buying the same kitchen from the UK high street, whilst still maintaining the highest quality and the best service.
Remember we also offer a best price guarantee on all Second Nature kitchens ensuring you pay the best kitchen price on the internet.
CALL US
for more information on:
● kitchen quotes
● design service
● how to save £000s
Telephone
01823 665817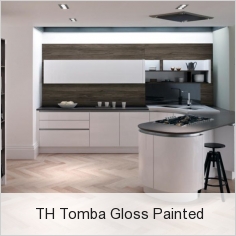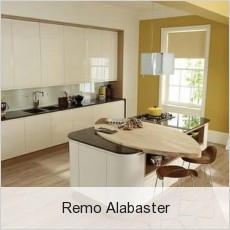 Second Nature kitchen list is correct as at 09/11/2018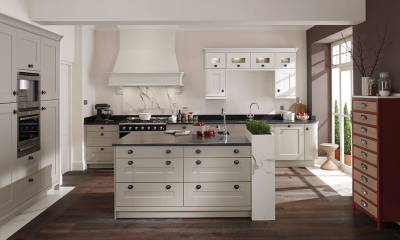 View the Second Nature brochure
Second Nature kitchens provided by Units Online include Fitzroy, Broadoak, Milbourne and Milton together with many kitchen styles, such as shaker doors, to suit all tastes.
We also offer a large variety of units such as kitchen corner units and tall units in different sizes.
About Second Nature kitchens
The kitchen doors are designed by an experienced team in the UK and Second Nature products often win many nationwide awards. Their designers use the latest innovations from around the world to ensure their kitchen designs offer the best in materials, colours and textures ensuring you get the perfect kitchen. Units Online supply a range of their kitchen styles to meet all requirements covering classic to modern with finishes from wood to painted. With such a large range we are sure there will be a Second Nature kitchen door to meet your requirements.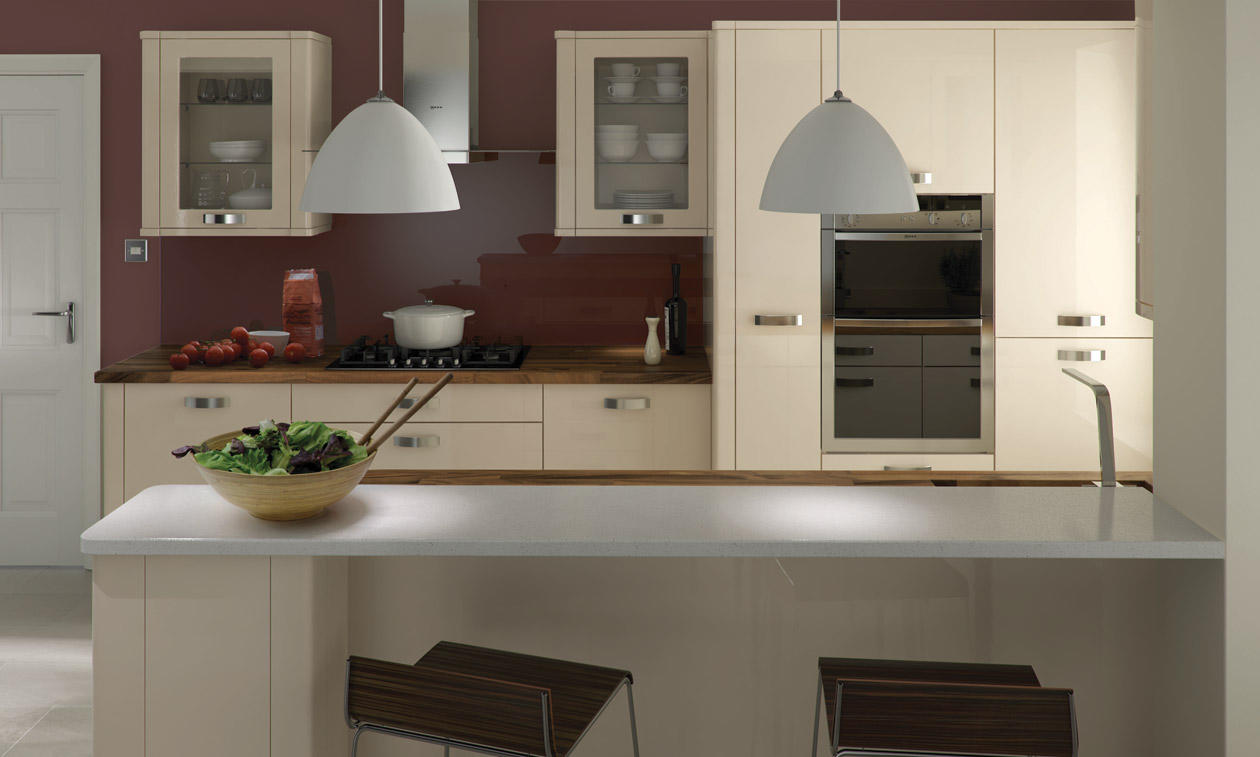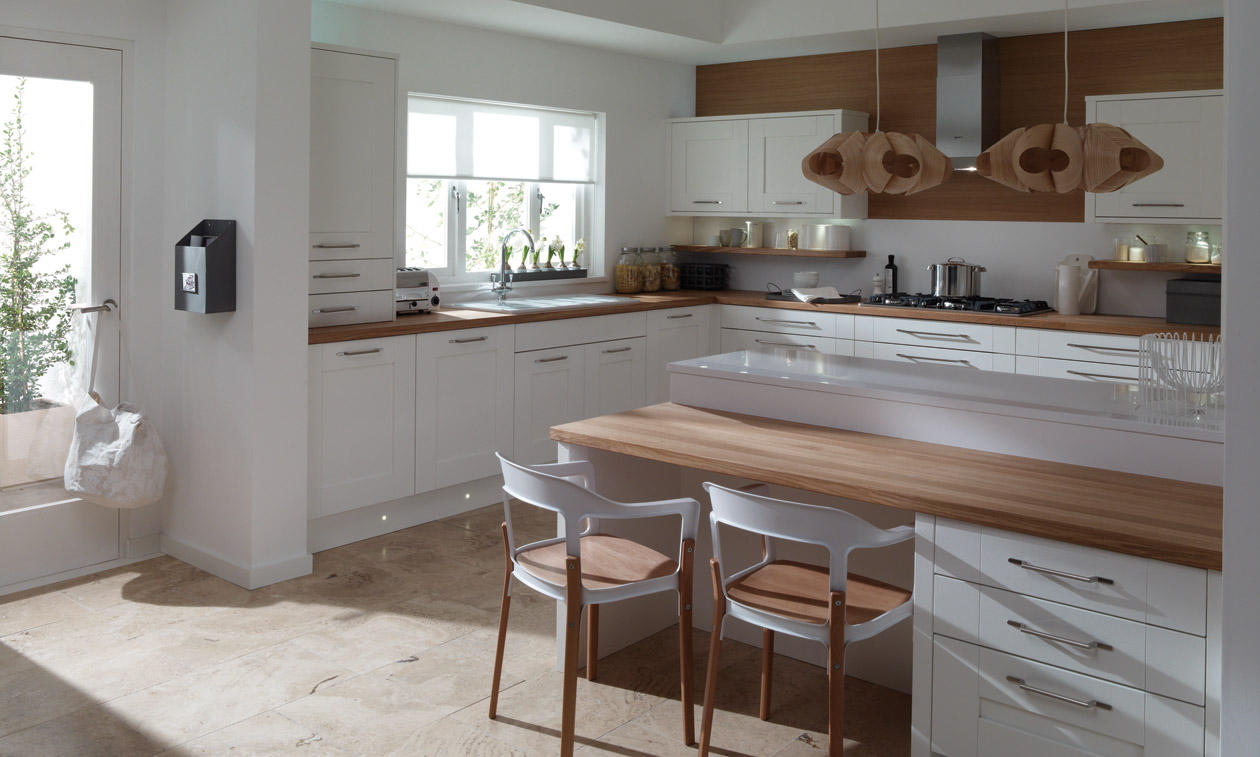 Second Nature kitchens price list
At Units Online we continually check our prices to ensure, like for like, they are the cheapest on the internet. We offer a best price promise on our prices as a guarantee you will pay the lowest price. Each Second Nature kitchen has the units and door matching items priced individually and cabinet sizes can be customised to meet your exact requirements as we know every kitchen is different. All the prices shown on the Units Online website include VAT and the kitchen units will be delivered fully assembled, which includes the fitting of all doors and drawers which is also included in the price.
Second Nature kitchens painted options
For a number of Second Nature kitchens you have the option of selecting a painted finish. Each colour gives a fantastic finish to the Second Nature kitchen. These colours can be mixed throughout the kitchen to create a unique kitchen finish. As from June 2018 the colour choice has been revised. There is now a standard 32 colour palette across the Second Nature range. The colour palette gives plenty of choice across many shades. The full palette of Second Nature painted colours is shown here. Please see the individual kitchen ranges for the specific colours available. Please note some painted colours are available from stock which gives a shorter lead time for delivery.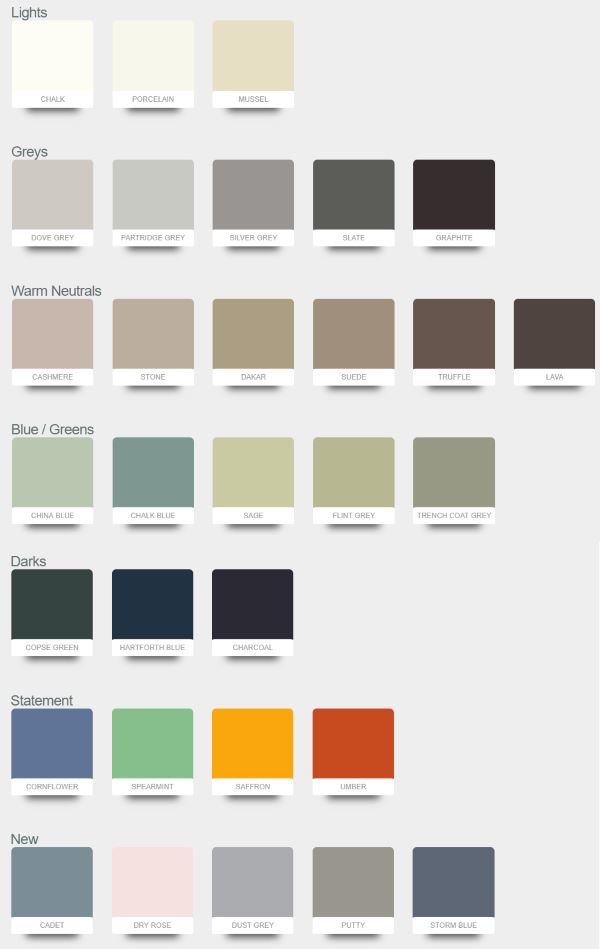 New from Second Nature
Alchemy kitchens

The new Alchemy kitchen range has been created to reflect today's lifestyle yet reflecting heritage. A collection of five classic styles has been developed. These collections offer a fantastic range of products, flexibility and detailing to meet the requirements of a modern classic kitchen. For more information on the Alchemy kitchen styles then please visit our Alchemy page.
Two featured kitchen selections for Second Nature kitchens
Standard kitchen

Remo 32 colour painted gloss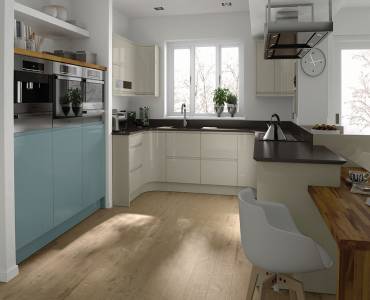 This fantastic handleless kitchen is one of our most popular Second Nature kitchens. It offers simplistic clean lines and curves with which you are able to create a continuous styled kitchen. It is available in a range of 32 colours which offers the ability to mix and match and create the perfect desired look. The Remo range offers a wide range of feature items which includes curves and barrels. The Remo gloss kitchen is completed in a premium gloss finish and every kitchen is built to order. Second Nature Remo painted gloss
Inframe kitchen

Milton Painted Inframe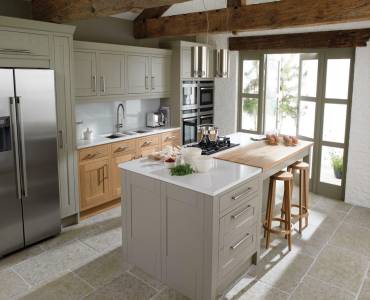 This range of kitchen is available in a palette of 32 colours which mean this kitchen offers style and sophistication in a traditional look which will never date. The Second Nature Milton painted kitchen range offers a wide range of feature items including curves to ensure it suits all your requirements. The door is set in a solid timber frame which produces a classical in-frame design and which looks great when the colours are mixed. Second Nature Milton Painted
Real Second Nature kitchens supplied by Units Online
see more real kitchens on our testimonial page
Remo matt white door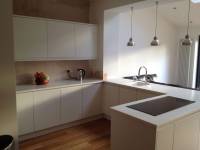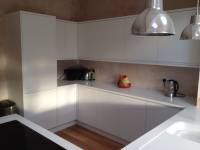 The Remo matt white door is a lacquered handleless door and, if preferred, it is available in a range of 32 beautiful colours. The finish of the Remo door allows for easy cleaning to maintain the polished look and feel of a new fitted kitchens. Utilising integrated handles the kitchen has a streamlined look, perfect for the modern kitchen finish, as displayed in this fanatastic kitchen from one of our customers.
Second Nature Remo matt white
Broadoak painted door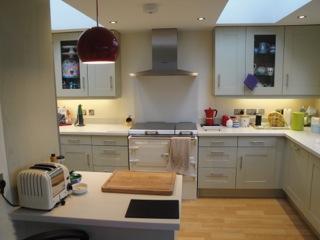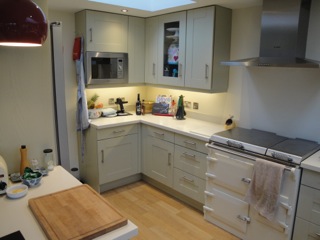 This kitchen in the shaker style with oak finish is available in a fantastic palette of 32 painted colours allowing you to fully customise your finish. It displays simple and clean design lines of the Shaker movement. Offering the natural real wood appearance, that is suitable to both a period house through to being at home with contemporary living, it really is suitable for a range of style kitchens. Second Nature Broadoak painted
At Units Online we take pride ensuring all our customers receive a first class service.
Keep up to date with Units Online via
Here's one of our customers' reviews:
"I found Units Online through Google and was delighted to find that they are only an hour and a half away, so we went to meet with Richard and look at the showroom. Seeing the doors and colours in the flesh was a real help in making our choices, and once we had seen the new thyme and soft grey shades we were sorted. I already had a good idea of the layout I wanted, but was daunted about the fine tuning and Richard drew up a great plan for us, covering all the details about space for the fridge freezer, end panels, cornicing etc. The computerised images were a big help with trying to visualise the finished kitchen, and the final result is testament to that. Units Online gave us all the advantages of great value, ready assembled units but with all the professional backup of a designer kitchen supplier. Special mention must go to Andy who delivered the kitchen efficiently and pleasantly, Russell who gave great after sales assistance on a door which was damaged and a filler panel which was missing, and Lois who managed to solve the mystery of the fixing of the carousel hinge! We could not be happier with the final result. Our friends and family are amazed. We have achieved a top of the range kitchen at a very reasonable price. Thank you Richard and Units Online. " Mr & Hugh Slade from Bath - November 2018