Parker Matt Painted True Handleless Kitchen
THIS KITCHEN RANGE HAS BEEN DISCONTINUED FROM OCTOBER 2017

The Parker is a new door from Second Nature. It style is a great match for a modern true handleless kitchen design. The Parker has a fine frame with a smooth matt painted finish. It creates a strgon statement with a refined linear design perfect for the streamlined look of a modern slab door.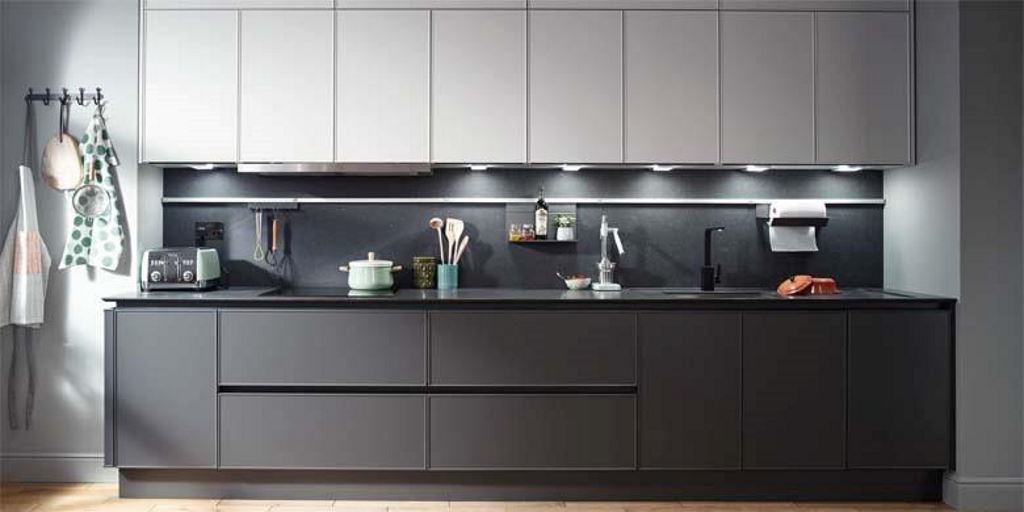 True Handleless Parker Matt Painted 27 Colours
For inspiration the Parker matt painted kitchen has a palette of 27 colours. Each colour produces a smooth matt finish. The variety of colours gives you plenty of choice between colour and shade, to ensure you get the perfect match. Inn addition to these 27 colours the Parker is also available in a white finish which you can view here
CALL US
for more information on:
● kitchen quotes
● design service
● how to save £000s
Telephone
01823 665817
Parker Matt Painted 27 Colours
Lights
ALABASTER MODERN
paint to order
Greys
PARTRIDGE GREY
paint to order
SILVER GREY
paint to order
Warm Neutrals
Blue / Greens
CHINA BLUE
paint to order
CHALK BLUE
paint to order
FLINT GREY
paint to order
TRENCH COAT GREY
paint to order
Darks
COPSE GREEN
paint to order
HARTFORTH BLUE
paint to order
Statement
CORNFLOWER
paint to order
CALL 01823 665817 •kitchen quotes •kitchen design service •learn how to save £0,000s
Parker matt painted true handleless list correct as at 02/12/2019
At Units Online we take pride ensuring all our customers receive a first class service.
Keep up to date with Units Online via
Here's one of our customers' reviews:
"We are absolutely delighted with the product and the outstanding service provided by Units Online, including the work surface." K Allen from Hartington, Derbyshire - October 2019